7 New Vespa Attractive Colors for More Fun and Stylish Experience
Vespa has been known for its timeless classic look and keep continuously evolving to be better in design and excellence in product offered by the authentic Italian scooter brand over time. Entering the mid-2020, Vespa brings more excitement for their brand lovers through seven new color options in Vespa Primavera, Vespa Primavera S, Vespa Sprint, Vespa Sprint S, Vespa GTS 150 as well as fashionable color in Vespa LX. Surely, this will provide a more fun and stylish experience.
The range of new colors offered by PT Piaggio Indonesia is expected to be the answer for Vespa lovers to be the trendsetter, fulfilment of desire for the style, and everyday travel full of fun. They are attractive and easily adaptive to the emotional values of Vespa riders, such as taste and personality. This enables them to express themselves through a variety of unique colors, hence making the everyday journey more joyful and colorful.
Vespa Primavera i-get ABS introduce a new Green Relax color – well known in Italy as the color of 'latte e menta' – inspired from mix of mint syrup and milk. It's the perfect bespoke way of standing out and distinguishing in the real "Italian way". New retro-classic Green Relax, delightful, elegant, and urban chic gives its owners and admirers enjoyment and delightfulness, a sense of having a good time, escaping from the rush of day-to-day work.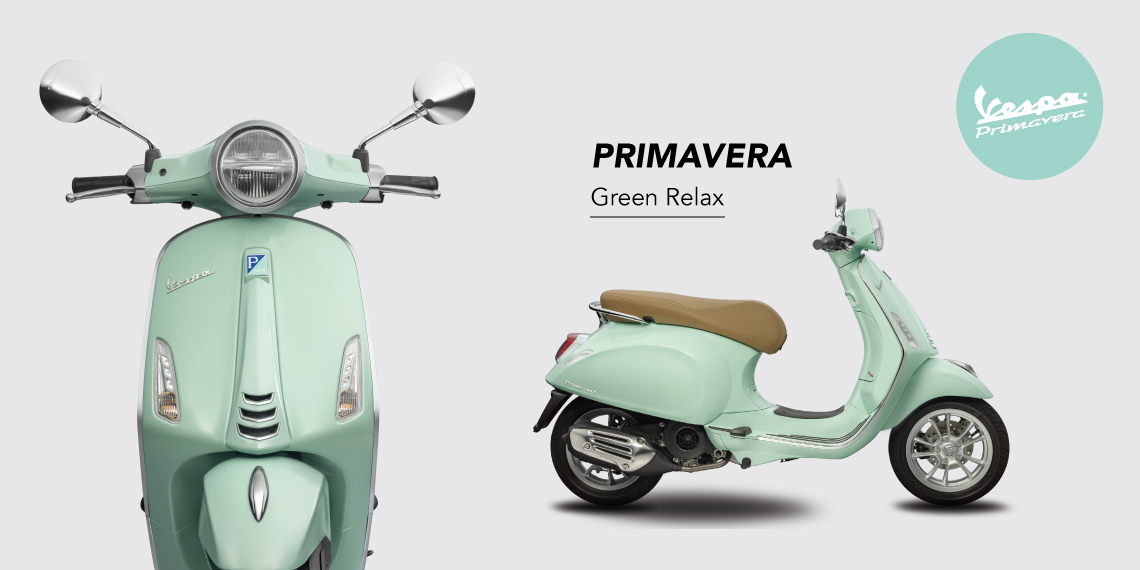 Vespa Primavera also available in 2 classic colors: Blue Energia and White Innocenza
Find more of Vespa Primavera here.
Vespa Primavera S i-get ABS comes with new Blue Vivace color, a blend of high fashion and elegance to create a perfect symphony that represents the characteristic of its riders: freedom, intuition, imagination, expansiveness, inspiration, and sensitivity.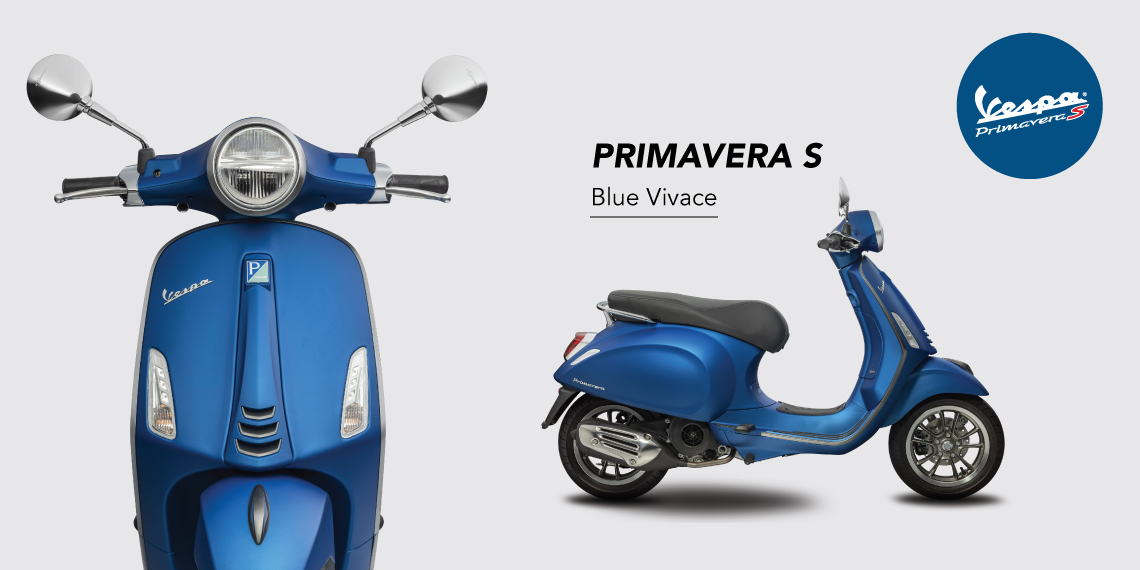 Vespa Primavera S also available in two other classic sporty colors: Black Vulcano and White Innocenza.
Find more about Vespa Primavera S here
Vespa Sprint i-get ABS introduces a new color, Red Scarlatto, that symbolizes the strength, prosperity, and luxury of the glorious Roman times and a tribute to the color that first appeared on the 1947 Vespa Corsa 98 Circuito. It gives a feeling of mature elegance with charming attraction; a resonance of the past yet still strikes out for superior modernity of today thanks to its leading aesthetics.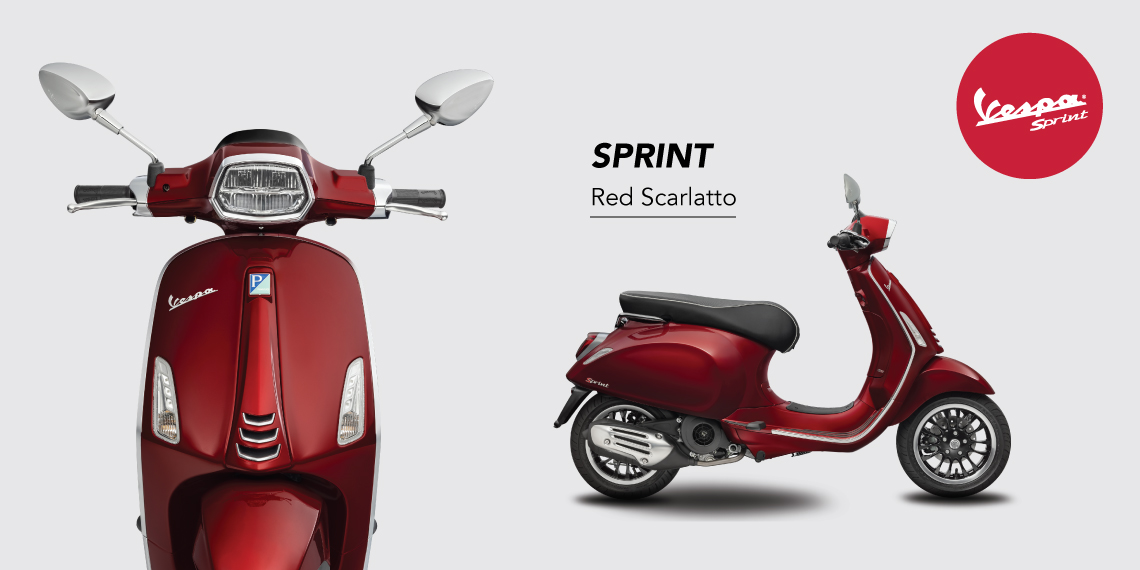 Aside from Red Scarlatto, Vespa Sprint also available in 2 other impressive colors: Grey Titanio and White Innocenza.
Find more about Vespa Sprint here.
Vespa Sprint S i-get ABS now comes with new Yellow Sole color, born to be the centerpiece of attention that represents the only one, unique, unsurpassed, matchless brilliance, and Black Opaco, an impressive color inspired by Italy's unique black beaches created by years of volcanoes' eruptions.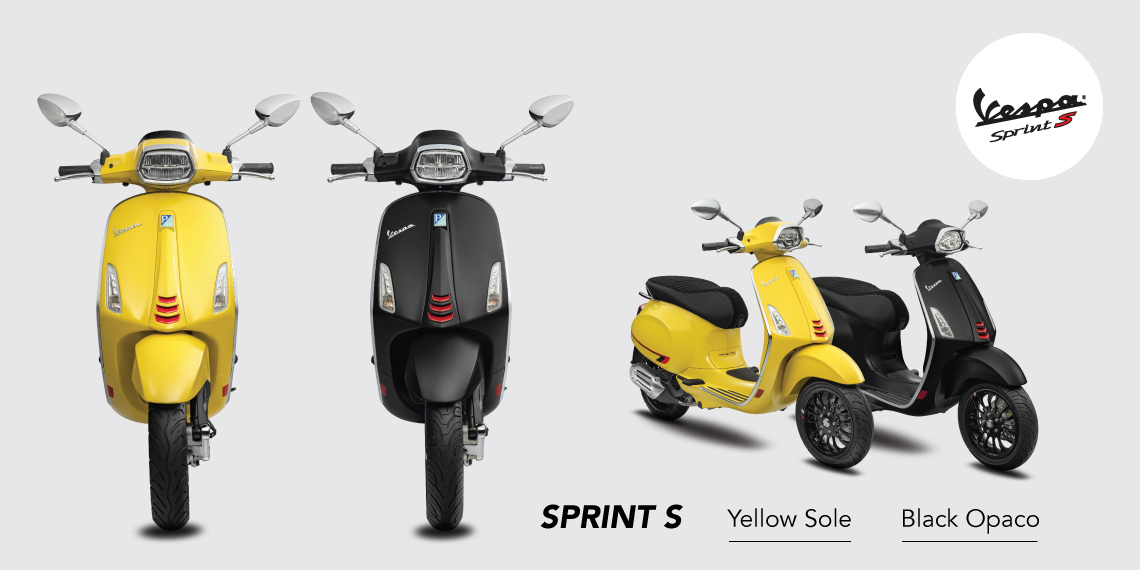 Grey Materia color also completing the range of sporty color of Vespa Sprint s.
Find more about Vespa Sprint S here.
Vespa GTS Super 150 i-get ABS comes with new Grey Stile color whereas the color name derived from "Stile" in Italian means "Style", which is what Vespa has always been known for since 1946. Self-sufficient and cool, Vespa GTS Super in new Grey Stile elevates all the famous characteristics of Italian excellence which includes quality, craftsmanship, and incredible design.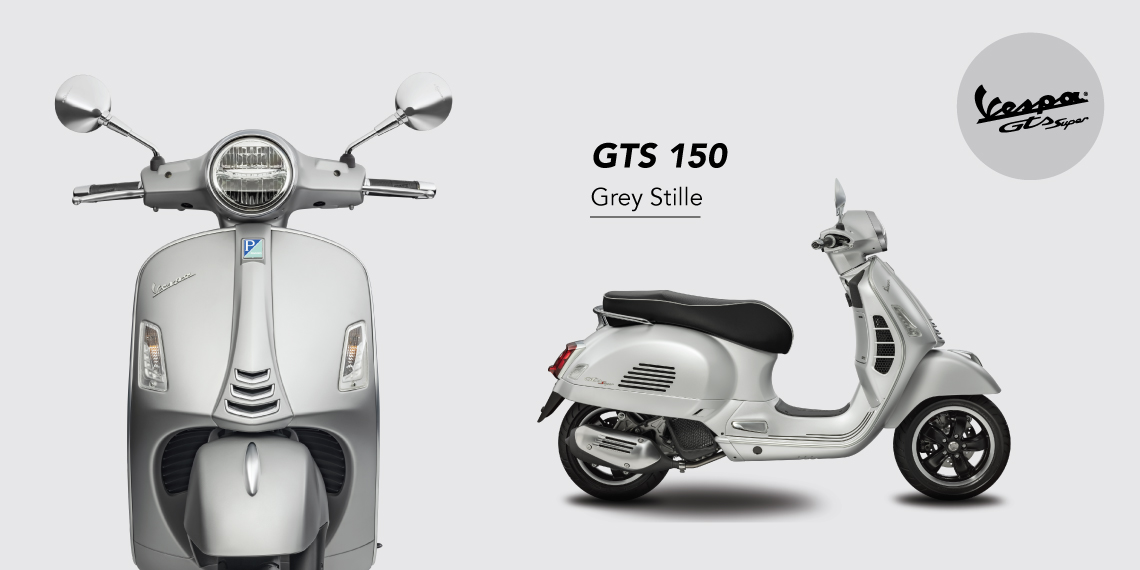 Other than new color Grey Stille, Vespa GTS Super 150 also available in 3 other colors: Yellow Sole, White Innocenza dan Black Vulcano.
Find more about Vespa GTS Super 150 here.
The Yellow Lime is a returning color variety in the Vespa LX 125 i-get 2020 edition showcasing a pastel nuance of yellow, making it fashionable.
Find more about Vespa LX 125 here.
If you are interested to own one of new color Vespa or still have question regarding our product, please contact or visit our Authorized Dealer Piaggio Vespa or call PT Piaggio Indonesia customer Service.