6 Months Warranty for Genuine Spare Part & Accessories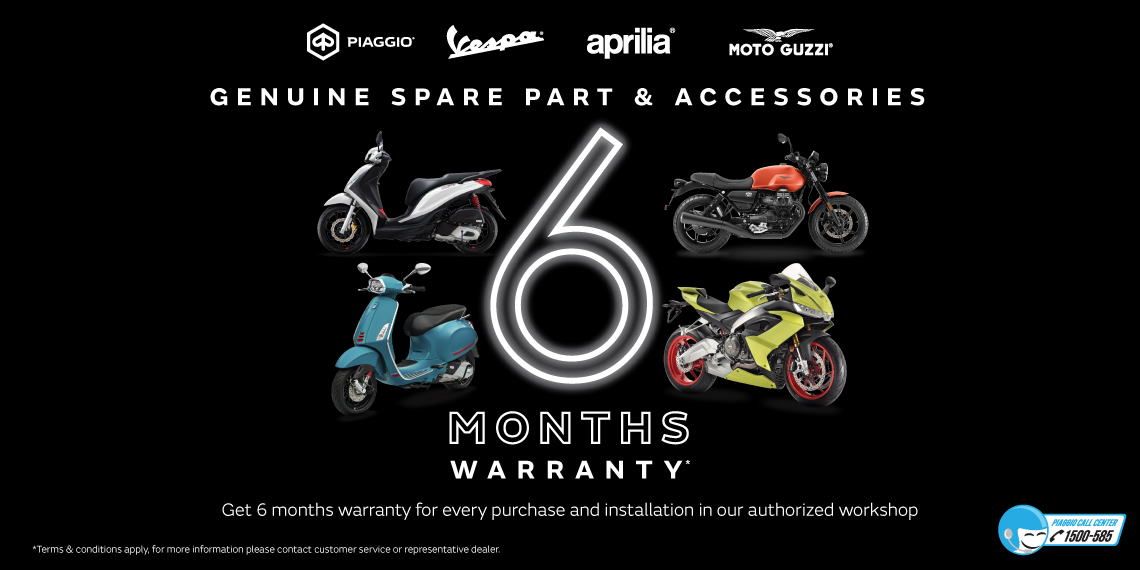 Terms & condition
The warranty applies to the purchase and installation of Spare Parts and Accessories at an authorized workshop.
For warranty application, consumers are required to show a qualified sales invoice/receipt showing clearly the date and information of purchasing parts or accessories.
The terms and conditions of the warranty apply in accordance with the policies, including the following consumer responsibilities:


Perform use as specified in the appropriate Owner's Manual for the original part, or as specified in the instructions for use included with the accessory item.
Provide notification to authorized dealers of any and all obvious defects in the immediate future or at the latest after ten (10) days after discovery, and bring spare parts and accessories with original sales receipt/invoice, up to that time for inspection and repair those dealers.
Pay a service fee, if any, when the dealer needs to remove and replace parts or accessories.