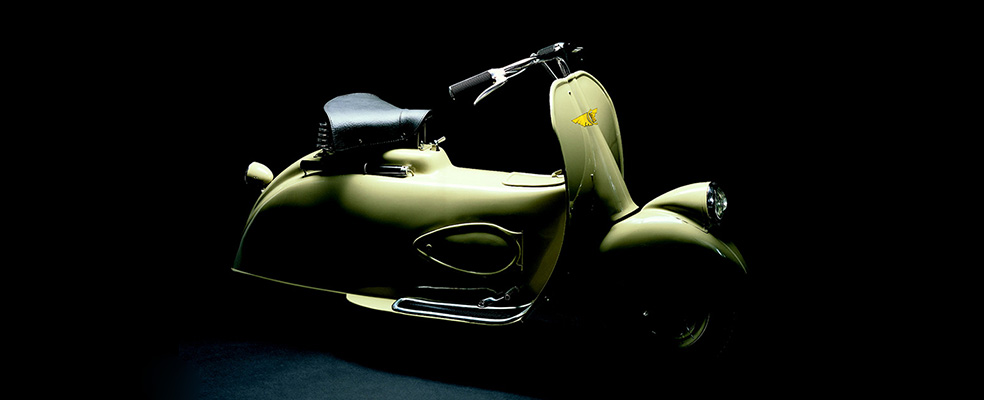 MP5
Towards the end of the Second World War, Enrico Piaggio was driven to start up production again by the idea of offering the widest possible market a low-cost product. And, with this idea in mind, the factory at Biella produced a motor-scooter. This prototype, designed by the engineer Renzo Spolti and coded MP5 (Moto Piaggio 5), was christened "Paperino", that is "Donald Duck", by the workers. But Enrico Piaggio didn't like it, and passed the job over to Corradino D'Ascanio toreview the project and build something different, more advanced both technically and stylistically. Rather than modify the Paperino, D'Ascanio designed a completely new vehicle which was soon to become the Vespa. However, before "evolving" into the Vespa, about one hundred Paperinos were produced which are today highly prized by collectors the world over.
A single-cylinder, two-stroke engine
Engine size: 98 cc
Continuous speed-variator gearbox
Chain transmission
Wheels: 4.00-10"