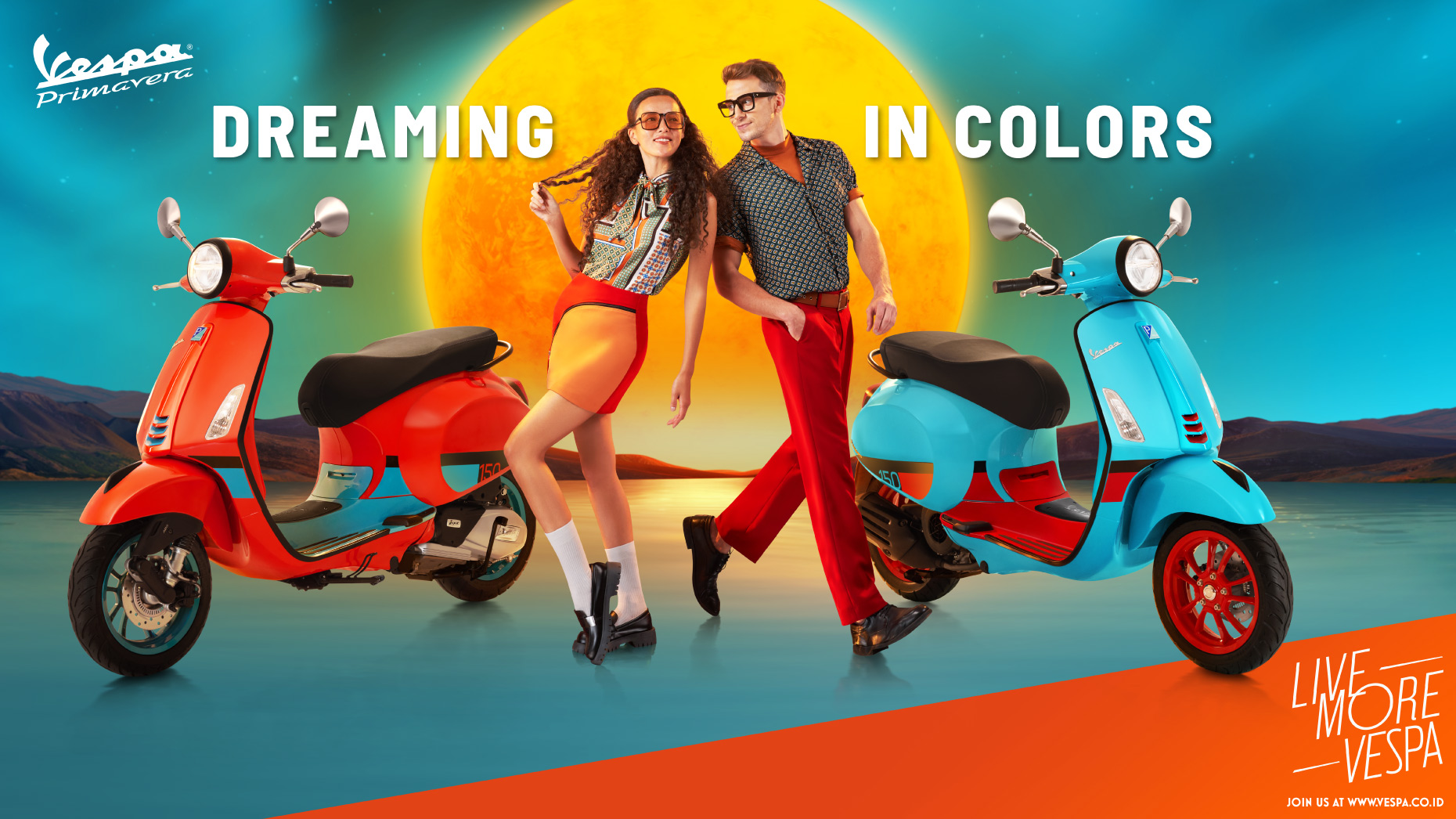 VESPA PRIMAVERA COLOR VIBE LIMITED EDITION
Dreaming in colors
Rp 60.200.000,-*
*) All Prices are On The Road (OTR) Prices, Jadetabek area. Prices in other cities may vary. The company reserves the right to make technical, stylistic, and appearances changes at any time.
LET'S DREAM IN COLORS WITH THE NEW PRIMAVERA
Vespa Primavera Color Vibe is the bold, stylish and sporty version of the classic Primavera. This model came to life for the trend setters, the audacious who want to show their true selves in the most distinguished way from others, to be the one and define their own style to stand out from the crowd. Vespa Primavera Color Vibe is the ultimate trend setter, above its time, linking people through passion.
Technical Specifications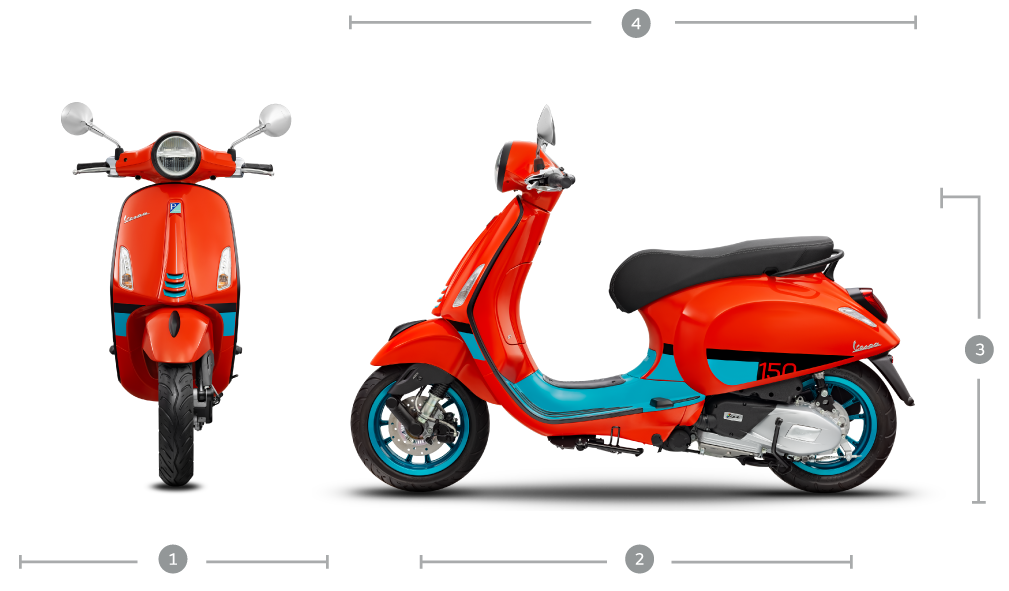 Fuel Tank Capacity
7 (± 0.5) lt
| | |
| --- | --- |
| Engine | single cylinder, 4 strokes, 3 valves |
| Fuel distribution system | Electronic Injection |
| Displacement | 154.8 cc |
| Max. Power | 8.7 kW @ 7,500 rpm |
| Max. Torque | 12 Nm @ 5,000 rpm |
| Cooling System | Forced Air |
| Transmission | Automatic CVT (Continuous Variable Transmission) |
| Front Suspension | Single arm with helical spring and single double-acting hydraulic shock absorber |
| Rear Suspension | Shock absorber with adjustable preload with 4 settings |
| Front Brake | Ø 220 mm disc brake |
| Rear Brake | Ø 140 mm drum brake |
| Front Tire | Die-cast aluminum alloy 3.00x12" - Tubeless 110/70-12" |
| Rear Tire | Die-cast aluminum alloy 3.00x12" - Tubeless 120/70-12" |
| Length / Width | 1,863 mm / 695 mm |
| Wheel Base | 1,334 mm |
| Seat Height | 790 mm |
| Fuel Capacity | 7 (± 0.5) liter |
| Emission | Euro 3 |
| | |
| --- | --- |
| Engine | single cylinder, 4 strokes, 3 valves |
| Fuel distribution system | Electronic Injection |
| Displacement | 154.8 cc |
| Max. Power | 8.7 kW @ 7,500 rpm |
| Max. Torque | 12 Nm @ 5,000 rpm |
| Cooling System | Forced Air |
| Transmission | Automatic CVT (Continuous Variable Transmission) |
| Front Suspension | Single arm with helical spring and single double-acting hydraulic shock absorber |
| Rear Suspension | Shock absorber with adjustable preload with 4 settings |
| | |
| --- | --- |
| Front Brake | Ø 220 mm disc brake |
| Rear Brake | Ø 140 mm drum brake |
| Front Tire | Die-cast aluminum alloy 3.00x12" - Tubeless 110/70-12" |
| Rear Tire | Die-cast aluminum alloy 3.00x12" - Tubeless 120/70-12" |
| Length / Width | 1,863 mm / 695 mm |
| Wheel Base | 1,334 mm |
| Seat Height | 790 mm |
| Fuel Capacity | 7 (± 0.5) liter |
| Emission | Euro 3 |