SPRINT UP YOUR LIFE
The return of the "Vespino" legend
LEGENDARY BY BIRTH
The most sporty and dynamic Vespa, heir to the legend "Vespino" became an idol of the 60s youth. Vespa Sprint embodies the heritage of a tradition of vitality and youthfulness. And so, generations seeking freedom and following the speed of ideas which were changing the world in those days were able to find their wings. The new Sprint and Sprint S combine fresh style and sporty personality with cutting-edge technology.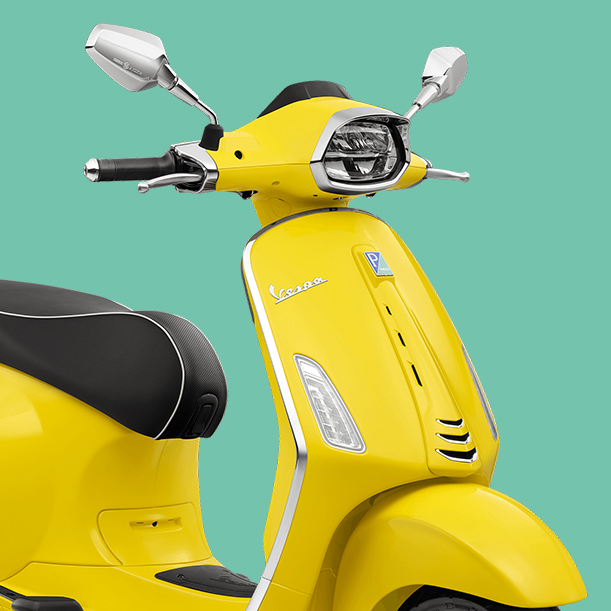 AS SPORTY AS EVER
Slim and lightweight with a youthful form, the Vespa Sprint is the evolution of the Primavera and is easily recognized by its bold rectangular headlight and large 12" wheels, with stunning spokes in aluminum alloy.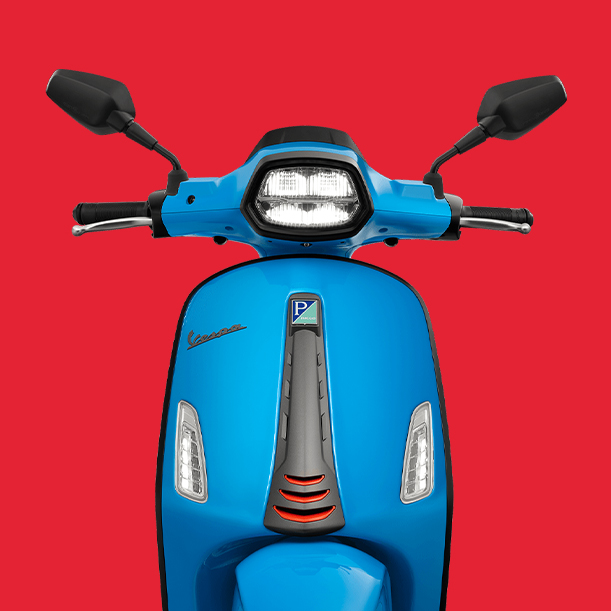 CITY STYLE
In the hustle and bustle of the world we live in, you need a strong personality to stand out from the crowd and leave your impression. The Vespa sprint has the unquestioned charisma of the Vespa tradition, a global style icon and an Italian lifestyle symbol that combines elegance and love for life. The special design of Vespa Sprint which has brought success to various variations has given life to this new Sprint which has carried Vespa's legacy as a leader in the "small body" segment. The flow of lines and small dimensions which are a mixture of updated solutions and details creates a model that is nimble, different and fun for city traffic.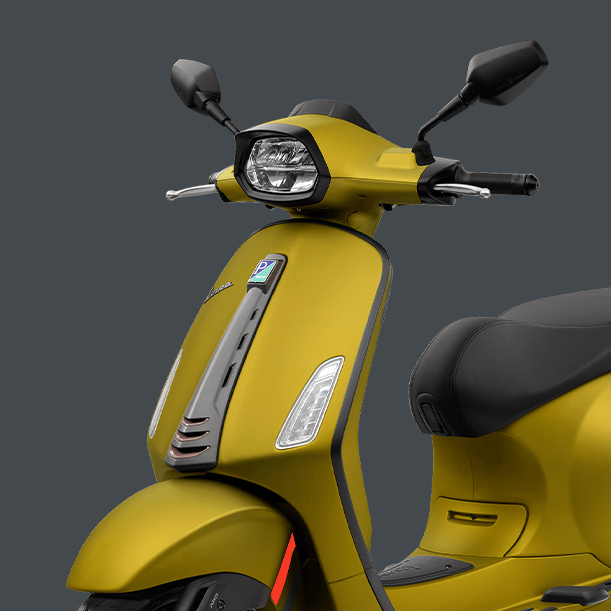 THE EVOLUTION CONTINUES!
The Vespa Sprint gets an update with a series of stylistic and technical evolutions.
The Vespa Sprint feature comes with the latest technology that provides safety and a dynamic riding experience in all conditions. Vespa Sprint 150 i-get ABS equipped with 12 "rims, single front suspension with helical springs, LCD dashboard, and spacious luggage compartment. With the latest generation i-get engine with a capacity of 150cc and an electronic fuel injection system, this scooter provides riding satisfaction with reliable performance. Comfort while moving is a priority for Vespa Sprint: a longer wheelbase provides riderand passenger seating comfort, spacious luggage under the seat accommodates a full-face helmet. Modern engines supported by a stronger body can reduce sound and vibration